The main purpose of this short break was to attend a surprise 70th birthday party for Simon's mother-in-law. Wexford is where she was born and where most of her extended family live. The party went off great, the hotel we stayed in was fantastic and we also had a good look round the south-east of Ireland visiting such places as Waterford, Kilkenny, Carlow, New Ross and the The Hook Lighthouse. Good weather, good food, good company and a great time all round.

Again the main purpose of this break was to attend an 80th birthday party for one of Mary's uncles. The party went off great, the apartment we stayed in was excellent and we also had another look around the south-east of Ireland visiting Rosslare, Kilmore Quay, Curracloe beach, Johnstown Castle, etc, and also visited the The Hook Lighthouse once again. Good weather, good food, good company and a great time all round just as per the last visit in 2008. Click below for photos.















1955: Cruise from Southampton to Singapore
This cruise was at the courtesy of the Government as I was posted to the Far East as part of my National Service. The ship, HMT Dilwara, sailed from Southampton in June 1955 to arrive in Singapore one month later and the voyage took us across the Mediterranean Sea to Port Said in Egypt and then through the Suez Canal and the Red Sea to Aden in the Yemen. From Aden it took a week to cross the Indian Ocean to dock at Colombo in Ceylon (now Sri Lanka) and then from Colombo to Singapore via the Mallacca Straits. All in all in all it was a great experience and the start of the realisation of my travel ambitions.
Highlight: The electrical storms over the Malaysian Peninsular as we cruised down the Mallacca Straights at night.
Highlight: Getting a first glimpse of the Eiffel Tower as the coach travelled through Paris on its way to Le Mans.
1970: First full trip the Continent to Seefeld in Austria
This was the first time that I got Mary to go abroad. With a couple of friends we took our car on the Hovercraft from Ramsgate to Calais and drove through Belgium, France, Luxembourg and Germany to spend a summer week in Seefeld in Austria. We returned via a different route that included passing through part of Switzerland.
Highlight: Seeing real mountains with snow on them for the first time!
1973-1987: Mainly UK Holidays Only
During this period (due to raising a family) it was mainly stay-at-home holidays in the UK apart from the odd continental day trip organised through the Social Club at work and on which I first introduced Simon to leaving these shores.
Highlight (?): Seeing a young Simon throw up on a cross-channel ferry!
1986: Lausanne in Switzerland
Not really an official holiday but more of a jolly from work. I was invited on this 3-day trip to visit IFRA which is a large printing exhibition held annually at different locations throughout Europe. Organised by Northcliffe Newspapers, representatives from different newspapers owned by them were invited to visit this exhibition which was held in Lausanne. Our party flew out to Geneva on Swissair and a very enjoyable three days was spent in that area including a visit to Montreaux.
Non-Highlight: Sharing a room with a complete stranger who one month later became my boss at the Essex Chronicle (and he never said a word!).
1989 & 1994: Disneyland in Florida
Not being able to get Mary on a plane Simon and I had a week's holiday in Orlando in 1989 to sample the delights of The Magic Kingdom, Epcot Centre and Busch Gardens, Sea World, etc, etc. We had a great time on our first visit to the other side of the big pond! Then we did it all again in 1994 this time with brother Ron in tow and this time we also went to Tampa Bay, Daytona Beach and the Kennedy Space Centre. Another great trip!
Highlights: Driving on the roads of the USA and the Space Centre visit!
1990: Long weekend in Rhine Valley
I won this weekend break in the Social Club Christmas Draw and, with my brother Ron, enjoyed travelling through France to the German wine producing areas. The trip was organised by the Essex Chronicle Sports and Social Club.
Highlight: This was a freebie!!
1994: Long weekend in Paris
I organised this visit with a travel company for members of the Sports and Club and again with brother Ron we enjoyed the sights of this great city. Having only just passed through once before in 1964 I was able to spend more time to explore.
Highlight: The view from the top of the Eiffel Tower.
To visit the Big Apple was always an ambition of mine and I was not disappointed. Simon and I really enjoyed this trip . . . visiting the Empire State Building, the Stature of Liberty, Central Park and the World Trade Centre (since so tragically destroyed). On this trip we also travelled across New York State on Amtrak to visit Niagra Falls. The falls are a fantastic sight and you can get so close to them . . . especially if you have a trip on the Maid of the Mist! We also took a helicopter ride over the falls for some more great views.
1997: Western United States
Simon and I flew to Los Angeles for an 11-day self-drive holiday. We stayed in Los Angeles for a couple of nights and then drove across California to Flagstaff in Arizona. From there we drove north to visit the south rim of the Grand Canyon and we also took a scenic flight over the canyon. Then we made our way back to the west coast and San Francisco via Las Vegas (spending two nights in Vegas), the Hoover Dam, Death Valley and Yosemite National Park. Spending three full days in San Francisco we enjoyed all the sights . . . the Golden Gate Bridge, Alcatraz and the famous trolley cars . . . before dropping off the car at San Francisco airport and flying home.
Highlight: All of it really!
Back across the Atlantic for the third year in a row . . . this time to visit Washington in the District of Columbia. What a great place to visit . . . the White House, the Capitol Building, the Supreme Court, the Pentagon, all the Museums, Arlington Cemetery, George Washington's home, etc, etc. No skyscrapers, lots of open space and no charges for admission! A really good underground rail system gets you easily around the city to all the sights. We also had a vehicle on this trip and took a drive across Virginia to the Blue Ridge Mountains for some fantastic scenic views.
Highlights: Tours of the White House and Capitol Buildings.
Yet another trip across the Big Pond . . . this time to Toronto in Canada. Another truly interesting city on the shores of Lake Ontario where Simon and I found plenty to see and do. A visit to the Sky Dome to see the Blue Jays football team was a very interesting evening and the CN Tower is a must. When we up at the highest point you could see for miles and miles and in fact the clouds were below us. We took a trip by Hydrofoil across Lake Ontario to pay a second visit to Niagra Falls which was again no less spectacular than when we visited before.
Believe it or not . . . Mary got on a plane!!! With brother Rob and sister-in-law Marian we finally persuaded Mary to fly. This was a four-day break in New York and this was my seventh crossing of the Atlantic. Once we got there Mary really enjoyed it all . . . the splendid hotel, the ride to the top and the views from the Empire State Building, visiting the United Nations Building, the ferry and visit to the Statue of Liberty, Central Park . . . and, of course, the shops and shops and shops. Although I don't think Mary will fly again (she said she was petrified) I was very proud that she did it and she will always remember this trip. Whilst we were on this trip Simon was skiing in the USA at Lake Tahoo.
Highlight: Seeing Mary walk on to the plane!

1956: Flight from Singapore to London
This was my first flight on a civilian airline and meant that I was on my home from Singapore after 17 months of service there. The flight took two days in a Qantas Airways Super Constellation and stopped at Rangoon, Calcutta, Karachi, Abadan, Istanbul and Rome before arriving in London. This journey nowadays takes just 12.5 hours non-stop.
Highlight: Arriving home in Great Leighs on Christmas Eve and surprising my family as I had been unable to inform them of my departure from Singapore.
1964: Trip to the 24-hour Le Mans Race in France
This weekend trip taken with my brother Ron involved getting a coach from Victoria Coach to Manston Airport in Kent, a short flight across to Ostend and then by coach through Belgium and France to Le Mans. After the race we travelled to Le Touquet to get the flight back to Manston.

1991: Long weekend in Amsterdam
Yet another trip arranged by the Sports and Social Club but this time I had to pay to go! Again my brother accompanied me and we enjoyed seeing and sampling all the characteristics of that great city (well not quite all of them!).
Highlight: The windmills of Amsterdam!!!
I have visited Australia six times to spend time with my two sisters who live there and I travelled in . . .
1988 1992 1996 2002 2018 2019
See my Australia Page for all the details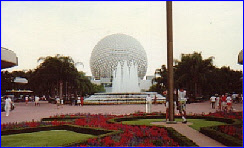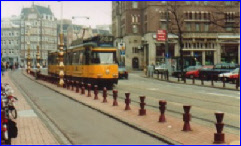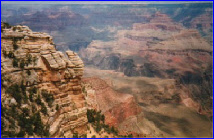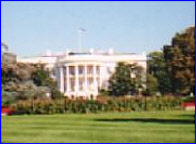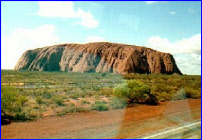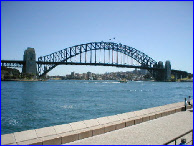 Powerscourt House, Dublin
Five-day, four-night self-drive trip to Ireland. We flew into Dublin and drove down to County Wexford and stayed at the White's of Wexford Hotel in the centre of the town.

Six-day, five-night trip to Ireland. Simon, Mary, Josie (Mary's Mum) and I flew into Dublin and then drove down to County Wexford and stayed in an apartment in Wexford Town overlooking the River Slaney estuary.