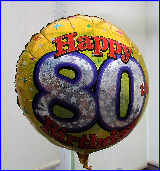 SIMON AND MARY'S WEDDING : September 3, 2006
Simon and Mary were married on Sunday, September 3, 2006, at Newland Hall, Roxwell. Almost 100 guests attended the civil ceremony and the excellent reception that followed. Quite a few of Mary's relatives travelled over from Ireland and a good time was had by all . . . including a few jigs!! (and jugs!!). The happy couple set off on the Monday for a honeymoon in South Africa and Mauritius. They now reside in Epping and in 2011 moved from Charles Street to St John's Road.
OUR GOLDEN WEDDING : June 13, 2009
We celebrated our Golden Wedding at the Blue Bridge Restaurant at Writtle on June 13, 2009. It was a lovely surprise treat for us provided by Simon and Mary and we had no idea where it was going to be and it was a thoroughly enjoyable day for us with all the family. The meal was fantastic and to see what we actually enjoyed on the day see the menu in our photo album.
STEAM TRAIN TRIP : July 16, 2011
This was a present from Simon and Mary-2 for my 75th birthday and Father's Day - two First Class Tickets for this excellent day out. Travelling from Colchester to Norwich and Great Yarmouth and return on the train called The Easterling. It was a very comfortable journey in old-style Pullman carriages with tea and coffee and cakes and biscuits being served . . . and all thoroughly enjoyed!
ANGELA'S 80th BIRTHDAY : September 4, 2011
A splendid lunch was enjoyed by family and friends at Kesgrave Hall, Ipswich, on Sunday, September 4, 2011, to celebrate Angela's 80th birthday. Her children, Monica and Matthew, organised a wonderful day which was thoroughly enjoyed by everyone.
LONDON MARATHON : April 2011
This was Simon's first attempt at the London Marathon and it was a glorious day and he completed the course in just under five and a half hours. The support for the runners was fantastic and there were huge crowds to watch the event and Simon had plenty of support from family and friends. A great day out!!
DIAMOND JUBILEE STREET PARTY : June 4, 2012
This Street Party was held in St John's Street in Epping and was organised by the local residents of that street. Simon and Mary ran a Pimm's Bar which was a great success. There were other various stalls and live music and all in all it was a great day on which the weather held out and at the end of the day over £1,00 was raised for a local charity.
SHEILA'S 80th BIRTHDAY : August 5, 2012
Sheila celebrated her 80th birthday on August 5, 2012, by treating us all to a lovely Sunday lunch at Channels golf cub, Little Wltham. There wre 19 family members present including her cousins Derek with his wife Dorothy and Angela with her husband Jeffrey. A great day was had by one and all.
OLYMPIC & PARALYMPIC GAMES : August 2012
Simon managed to get tickets for both the Olympic and Paralympic Games. On August 7 we visited the Olympic Park and had a good look around this massive site before watching a handball game between the Koreans and the Russians in a ladies' quarter-finals match. This game was held in the Copperbox and the atmostphere in there was really great. On August 31 we had tickets for the Velodrome and the Athletics and again the atmosphere was great in both venues and the paralympic cyclists and athletes really deserved the great ovations they received for their achievements.
CELEBRATION LUNCH : April 21, 2013
Derek (Mary, James and Sheila's cousin) and Dorothy recently celebrated their Ruby Wedding Anniverary and they travelled up to Essex from Kent with their son, Christopher and his fiancee Vikki, to further celebrate the occasion with a lovely lunch at Channels Golf Club. It was great to meet up with them all once again and we enjoyed a lovely meal. Christopher and Vikki are getting married in September and so there will be yet another special day to celebrate.
CHRISTOPHER & VICKI'S WEDDING : September 7, 2013
Christopher and Vicki were married at St Peter's Church, Ightham, Kent, on Saturday, September 7, 2013. Christopher is the son of Derek and Dorothy Linnett and Derek is a first cousin of Mary, James and Sheila. We all travelled down on the Saturday morning and it was a lovely day and every one enjoyed the excellent wedding reception that was held at the West Malling golf club.
MY 80th BIRTHDAY CELEBRATIONS : June 2-4, 2016
My 80th birthday was on June 2, 2016, and this coincided with our weekly Swindle down at the Golf Club and so after the game cake and wine was enjoyed by us all. The next day Simon came over and treated us to a lunch at the nearby Green Dragon pub and then on Saturday, June 4, 17 of us in the family enjoyed a lovely evening meal at The Fox and Goose, near Chelmsford, and it was a nice get together for us all.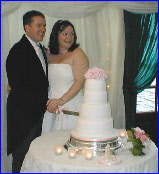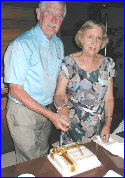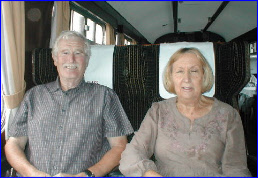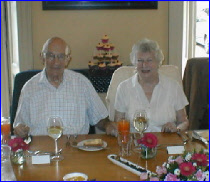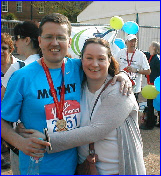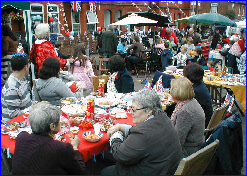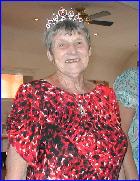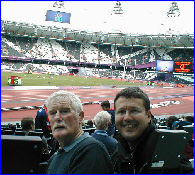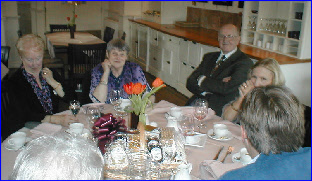 JEN'S 75th BIRTHDAY : February 11, 2018
Sister Jennifer's 75th Birthday was celebrated in the sea cliff garden at the Scarborough Hotel on the beautiful north Illawarra coast in NSW, Australia, on February 11, 2018. This was shortly after I arrived In Australia for my six-week visit and we enjoyed a lovely meal on a lovely day with lovely company!! Go to all my photos to see some more pictures of this day and other Oz snaps or click on the link at the bottom of this page.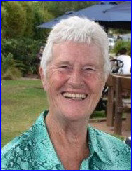 CHERRY'S 80th BIRTHDAY : October 20, 2019
Sister Cherry's 80th Birthday was celebrated in the Golf and Bowling Club just a few miles from her home at Johns River in NSW, Australia, on October 20, 2019. This was just over a week after I arrived In Australia for my five-week visit and we enjoyed a lovely meal followed by a bacon and egg barbecue the next morning!! Go to all my photos to see pictures of the celebrations and other Oz snaps or click on the link below.